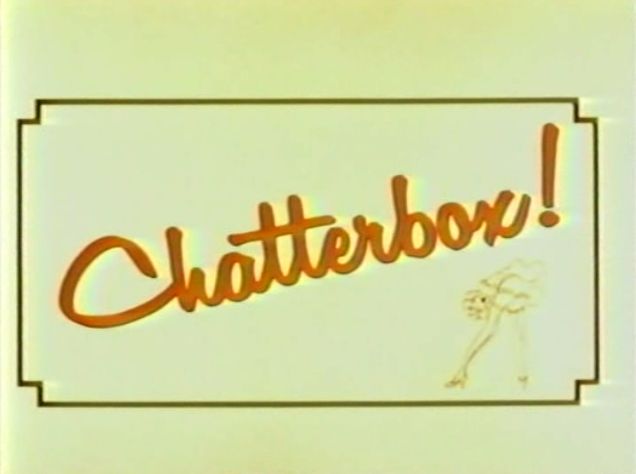 I've always suspected
Chatterbox
would have made a good short film in something like Woody Allen's
Everything You've Always Wanted to Know about Sex (But Were Afraid to Ask).
Unfortunately the film that stalled what should have been the thriving career of talented Candice Rialson is feature length and it isn't written by someone of Allen's creativity and intelligence.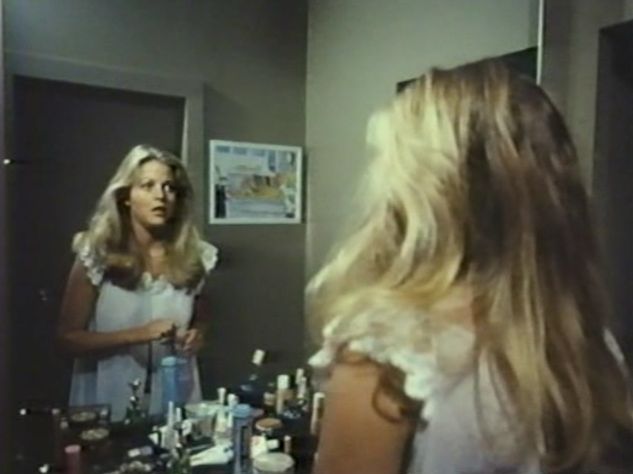 1977's
Chatterbox
, inspired by the successful French film
Le Sexe Qui Parle
from a few years earlier features the last starring role of the late Candice Rialson. Candice would appear in just a few more productions in just smaller supporting and bit roles. How much the failure of
Chatterbox
hurt Candice's career is perhaps up for question, but it needs to be noted that that failure is in no way due to her performance as it is the only real bright spot the doomed production has.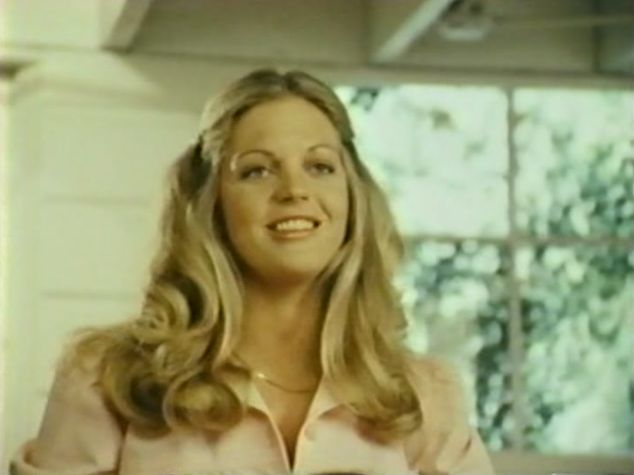 Director Tom DeSimone had mostly worked in the adult industry in the years leading up to
Chatterbox
under the name of Lancer Brooks. He would go onto to direct features such as
Hell Night
(1981) with Linda Blair and
Reform School Girls
(1984) with Sybil Danning. His direction of
Chatterbox
, while flat at times, is surprisingly spirited with special note going to a couple of the film's montages and one particular musical number towards the end inspired by the MGM musicals of Hollywood's first Golden Age.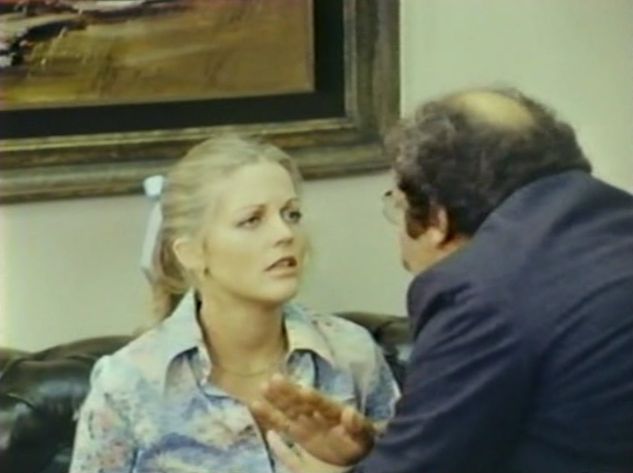 The problem with
Chatterbox
doesn't lie with Rialson or DeSimone, but instead rests on the lap of novice screenwriter Mark Rosin.
The Great Texas Dynamite Chase
(a much better film than
Chatterbox
) writer's work is really flat here.
Chatterbox
wants more than anything else to be funny and it simply isn't. The majorities of the films jokes are the kind that could have been found on any number of second rate sitcoms from the period and they really bury the film, which is a real pity as in the right hands
Chatterbox
could have been something of a camp classic or even a probing satirical work on female sexuality…it's neither. It's like a gaudy knock-knock joke with a cheap punch line and Candice Rialson deserved much better.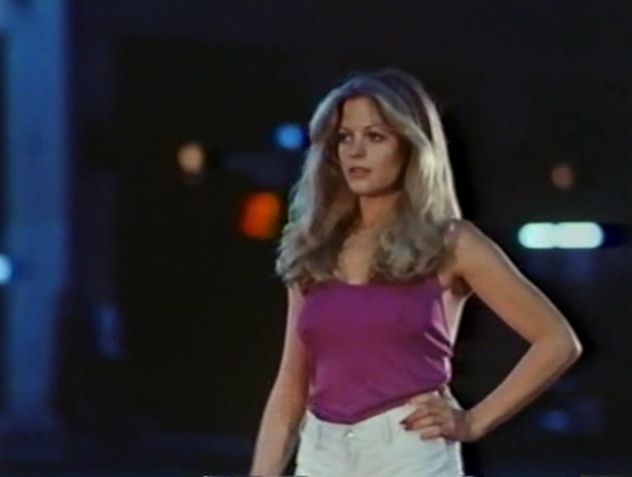 The film, brief at under 75 minutes, is absolutely worth a look though to see Rialson at possibly her most radiant. She's charming even when the film isn't and amazingly enough manages to give the role respectability when any other actress would have struggled to even achieve trashiness (this is after all a film about a woman with a talking and singing vagina). Without a decent script and having to recite some of the worst dialogue of her career, Rialson's charisma, poise and intelligence still shines through…a remarkable achievement is a sadly vacant film.
Lots of familiar faces pop up from Rip Taylor to Sandra Gould to Larry Gelman but none of them can elevate the material much. The film is at least an attractive one, thanks to the cinematography by future legend Tak Fujimoto. The score by Neil Sedaka is also fairly pleasing although it none of it compares to the best of the singer-songwriter's work.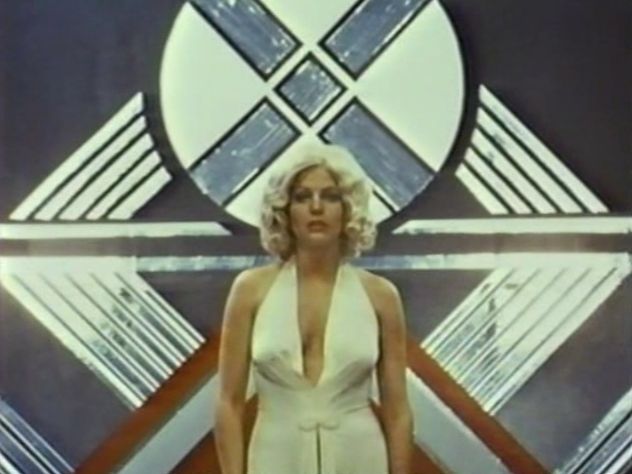 Chatterbox
is also a surprisingly conservative picture, with only a glimpse of full frontal nudity on display. It's not a relatively titillating production and those hoping to uncover one of the seventies more explicit exploitation films will no likely be disappointed.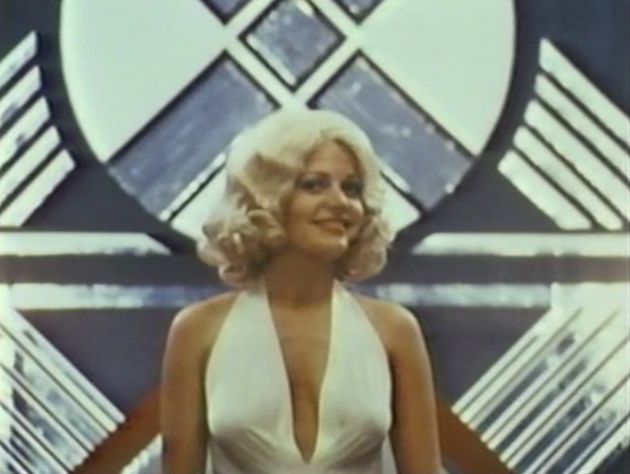 The film does come to life during the audacious and successful final musical number but it only serves as a note to what kind of film it could have been. Rialson is positively radiant in this scene and it serves as another reminder to the scope of this woman's talent.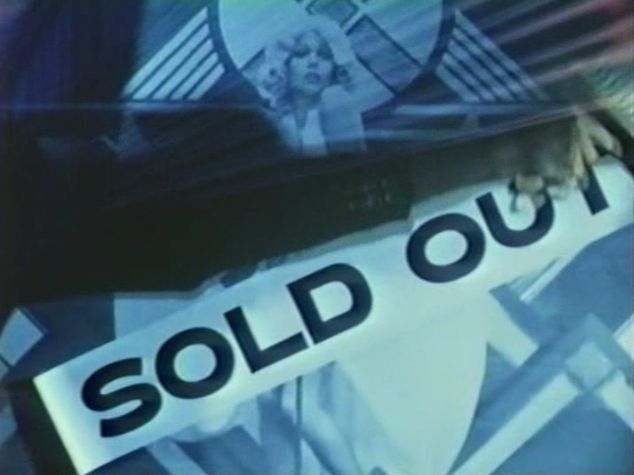 Chatterbox
was released by AIP in Febuary of 1977 to pretty much universal disdain. It was released on VHS in the mid eighties by Vestron but quickly sank out of print and legitimate copies are fairly hard to come by. To my knowledge it has never had an official DVD release, although grey market copies are fairly easy to track down for those interested.